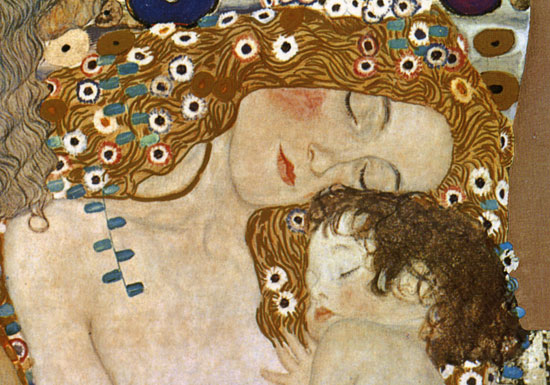 There's not going to be a regular blog post this week. A baby was born in our household and I have some more important duties to attend to, namely, getting my wife some juice, doing laundry, and changing that unique first batch of poopy diapers. We had a boy and his name is Isaac Mathieu (Meaning "he laughs" and "gift of the Lord [YHWH]] or as I like to put it "Laughing gift of the Lord". He is currently bringing much joy his mother and our prayer is that he will be filled with laughter and joy as he grows in the Lord.).
He came sooner than expected in a couple of ways (1) about two weeks earlier than his brother and 2) boy was that labor fast!), but after the dust settled from the frenzy of birth I entered into a reflective mood. There will be more on that next week, as I will offer some thoughts on the birth of my children, but for now I want to focus on the importance of singing over our children. Singing blessings, prayers, and beautiful melodies. This is a real thing, and not merely a sentimental pleasantry. We parents need to bless our children and help them walk the path. What better way to do this than to sing a prayer over them?
I have been in a Rich Mullins mood as of late (check here for that) and oddly enough, even though he never had children of his own, he wrote (along with his friends Beaker and Lee and Nicki Lundgren) three blessing songs for children towards the end of his life. I wanted to share those songs now, assuming not a lot of people have heard them before. I also wanted to share Michael Card's "Barocha" (a setting of "Aaron's Blessing" from Numbers 6:22-27) and Fernando Ortega's "Grace and Peace" and "Jesus King of Angels." Ortega's music was especially a blessing to my wife and I when our two older boys were infants and did not sleep well (see here for the story on that). Listening to his music would welcome the Holy Spirit into our house and fill our hearts with peace in moments of true agitation as we sang these songs over them. Finally, I wanted to share my absolute favorite hymn tune, the one melody I go to more than any other when soothing my infant to sleep, the Welsh tune HYFRYDOL, which is often sung to Wesley's "Love Divine, All Loves Excelling" and "Come Thou Long Expected Jesus."
Even if you can't sing yourself, at least put these songs on in your homes and attempt to hum along. Singing over our children is certainly not the only way to bless our kids, but as we hold our infants and sway with them to the rhythm and melody of a song it does offer the opportunity to connect with them in their tiny bodies and burgeoning spirits, giving them a blessing that will grow with them through the years of their lives.

+++ +++ +++

"Madline's Song"--Rich Mullins
This is a beautiful song, with a beautiful and sad story behind it.




"Let Mercy Lead" and "Eli's Song"--Rich Mullins, both from his album Brother's Keeper.
Let love be the strength in your legs
And in every footprint that you leave
There'll be a drop of grace
If we can reach
Beyond the wisdom of this age
Into the foolishness of God
That foolishness will save
Those who believe
Although their foolish hearts may break
They will find peace
And I'll meet you in that place
Where mercy leads
O Eli
There's a sanctity in your innocence
A certain beauty and no uncertain strength
That brings me to the faith
I don't know if I
If I am climbing to or falling in
But it comes like grace from your tiny hands
When I hold you in mine
And I pray that the eyes
Of your heart
Shine bright
With the hope to which you're called
And may you know with all the saints
The height, the depth, the width, and the length
Of the love of God


Read more: MULLINS RICH - ELI'S SONG LYRICS



"Barocha"--Michael Card.
Although I prefer Eden's Bridges' cover of this song off of their Celtic Lullabies album (I couldn't find a full version of it on Youtube), Michael Card's version works just fine.
The Lord bless you and keep you,
The Lord make his face shine upon you
And give you peace
And give you peace
And give you peace forever

"Grace and Peace" and "Jesus King of Angels"--Fernando Ortega

Hyfrydol--set to the lyrics of "Come Thou Long Expected Jesus"--Fernando Ortega
_____________________________
Related Articles:
Music For Tough Times
Our Birth Story